Discount Pay Per Head Service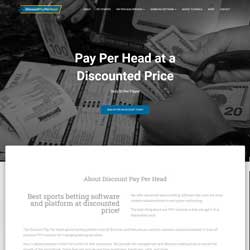 Today we will be bringing you our DiscountPayPerHead.com review, as reviewed by our in-house pay per head experts. As we look through different bookie pay per head providers, we are able to see which ones have good quality and highly secure software. Most tend to go for older, more established companies, because longevity does mean that they have been doing well over the years. However, some of these providers may be in business for a long time, but fail to address one thing: to adjust to the times.
More often than not, these sites do not really transition to adapt to the latest technology. There are many reasons why, and those are the reasons why we tend to look at up and coming sports betting software providers. For instance, Discount Pay Per Head offers quite a lot of services that you see across multiple providers, but with more modern, secure, and faster software. Discount Pay Per Head has been in business for a few years, having started in 2016. So they are relatively new, but have enough mileage to show us that they do have staying power.
DiscountPerHead General Information
Inception: 2016
Software: DGS
Email: paul@discountpayperhead.com
Website: DiscountPayPerHead.com
Price Per Player: $5
Location: Costa Rica
Available Products and Services
Telephone Wagering: Yes
Racebook: Yes
Online Casino: Yes
Live Betting: Yes
Sports Betting: Yes
Live Casino: Yes
Private Website: yes
Poker: no
Honest and Accurate DiscountPayPerHead.com Pay Per Head Reviews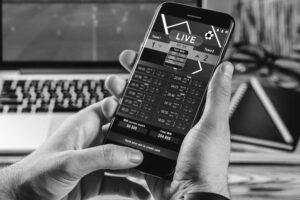 Most of the newer pay per head providers have a very streamlined process for creating an account that seamlessly works up to the point where the bookie launches their sportsbooks. This is exactly the case with DiscountPayPerHead, as their sign up process is so quick and easy. Just get a username and a password, log in, and that's it. Any other information that is needed later on can be done through the dashboard at any given time. 
 The DiscountPayPerHead.com PPH Dashboard Review
If you go through any bookie pay per head directory, you will see a lot of pay per head providers available. At first glance, it seems like they offer similar products. But once you look at the dashboard, thats when you will see that makes each software different from the others. In the case of Discount Pay Per Head, their dashboard is very clean and modern-looking. Everything is accessible, and the menu items are very easy to navigate to find what you need. You can easily see the general state of your sportsbook in your dashboard. And if you need to configure anything, you won't even need a tutorial from the site to find where things are.
The Player Website Interface Review
This brings us to the next aspect of the software- its interface. Particularly that of the players. Earlier, the dashboard we talked about is what the bookie sees, but the player website is just as important for us to check out. So far, we like what we see. Its easy on the eyes, maybe a bit on the plain side, but at least its not full of flashy things we see in some sportsbooks. What we do like, is that its very easy to look at the multitude of odds that are offered. The site loads fast, so there is no lag, which is important, especially with in-play games. 
Our Recommendation about DiscountPayPerHead.com
We would definitely recommend that you at least try out Discount Pay Per Head. Their software can easily compare to the most popular and established pay per head providers, maybe even better. They also have a really affordable price of $5 per player, which is great price in the industry. Given its features, its usability, and the price, you will definitely get your money's worth. ANd you also won't need to spend a lot to get good-quality software.