More than half of the most popular online sportsbooks are already accepting Bitcoin and other cryptocurrencies. The demand for the use of such currencies are proving to be profitable for sportsbooks, as bettors prefer the more secure and anonymous payment option. Are you considering adding Bitcoin to your pay per head sportsbook? If you are, then let's take a closer look at how Bitcoin will look like in your PayPerHead business.
Before we begin, we'd like to say that there is no requirement for you to offer this option to your players. In fact, if you know nothing about cryptocurrencies, then we would suggest that you take the time to study it before offering it to your players. If your players are happy with the current payment channels that you use, then there is no rush. But offering it could get your players to play more, or even attract a whole new customer base.
Adding Bitcoin to Your Pay Per Head Sportsbook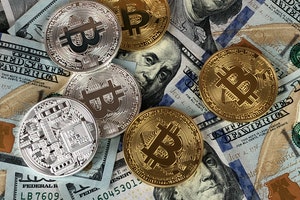 You will encounter Bitcoin betting when you read sportsbook and bookie pay per head reviews. Some cater to multiple payment options and currencies, while some sportsbooks are actually Bitcoin-only sportsbooks. Just make sure that you know how to convert Bitcoin to USD should your players choose to deposit in Bitcoin, and withdraw in USD. Alternatively, you can set rules that would limit or prevent your sportsbook from being a conversion service for your players.
Bitcoin payments are known for being faster, safer, and cheaper. Processing is real time, and there are less fees than dealing with third-party channels and even bank fees. Players love the privacy and anonymity, which is why it is very popular in gambling. The limits are different as well. In Bitcoin transactions, just remember to take into the account the Miner's fees. Depositors shoulder the Miner's fees, so tell your players about this when they make deposits. On the other hand, you should also shoulder the Miner's fees for payouts. Remember that if you are looking to save money in your sportsbook business, take note of all of the fees associated with any transfer or transaction, and plan accordingly.
Get the Best Bookie Software with Price Per Player Today!