Sports betting in Colorado has been running for two years already. We're able to get a better idea of how the betting market grew. And, we can also review the numbers to see what we can expect for sports betting in Colorado for 2023.
When looking at how to open an online casino and sportsbook, you will want to study your potential customer base and market. For Colorado, you have a steadily growing market for retail and online wagering, especially if you look at the year on year data.
Back in 2021, none of the monthly handles hit the $500 million mark, while we saw Colorado sportsbooks breach the half billion mark 5 times in 2022. The total sports betting handle for the state in 2022 is $5.17 billion. This is 26% higher than 2021's $3.83 billion.
Sports Betting in Colorado for December 2022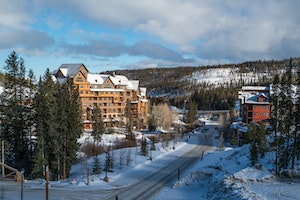 The numbers are good for the year, although December's handle was less than November's. November's handle is $552.6 million, which drops by 6.2% to $518 million in December. The handle is still relatively high. For comparison's sake, the year's record high handle is $573.7 million back in January.
And when learning how to become a bookie, checking your year-on-year numbers can help see your growth each month. For Colorado, 2022's handle is 12.3% higher than December 2021's handle of 12.3%.
Meanwhile, online gambling remains profitable because even if the handle dropped, the hold percentage increased from 6.8% to 7.9%. As for which sports Colorado residents bet on, professional basketball took in 28.5%, while professional football has 24.5% of all wagers. College football and basketball, as well as soccer round up the top 5 for the month.
Get the Best Sportsbook Software at PricePerPlayer.com Today!