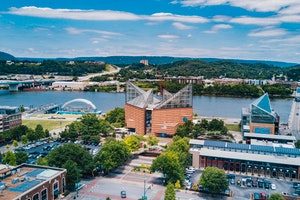 In our latest news here at MyBettingDirectory.com, we're taking a look at emerging sports betting markets. And in the US, we are getting closer to the November 1 Tennessee sports betting launch.. Although quite late compared to other states, there is still ample opportunity for the state to get sportsbooks to operate in the state.
The profit that a sportsbook can generate is quite high. Which is why a lot of people are learning how to open a bookie website. And according to the Tennessee Education Lottery Corp. Sports Wagering Committee, there are four operators who applied. Three applications are currently under review.
These operators currently have conditional approval from the committee members. There are also multiple vendor and supplier applications that the committee approved. The next step is for all of the possible parties to get final approval. The venue for this will be on the next meeting of the committee on October 5.
Tennessee Sports Betting Launch
So far, the law states that sports betting can start no later than November 1, which means that the state can actually move the launch date earlier. Of course, this is assuming that the 4 operators who applied will be able to launch on the same day.
But what is odd about Tennessee, is that they will actually be launching an all-mobile sports betting market in the state. Casinos, as well as racetracks, are not allowed in the state. A few other aspects are somewhat controversial with Tennessee's laws, as seen by experts from the best bookie pay per head. They have a very high 10% hold cap. In addition, they also have a steep licensing fee of $750,000. They will also implement steep fines for violators. Most of these policies are geared towards maximizing what the state can collect from residents, but can also restrict and affect the betting market.