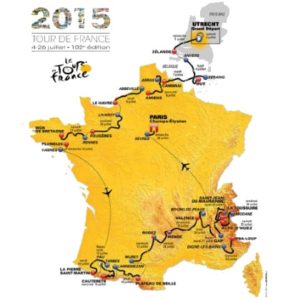 After Saturday's Stage 14 run, we are a little bit past the halfway mark of the 2015 Tour de France, with the favorite Chris Froome making good on the online sportsbooks choice to have him as 2:1 favorite at the start.
Froome is starting to build his lead, and with two more hilly stages prior to Tuesday's off day, then the grueling mountain stages coming up next, it looks like Froome is well on his way to winning it all.
It hasn't been easy for the leader, who has been dealing with public perception problems related to doping. Apparently, after the mess Lance Armstrong left behind, everyone is guilty of doping until proven innocent.
Froome agreed to undergo independent testing after the Tour de France is completed, but that wasn't enough for one fan who threw a cup of urine at him Saturday.
Froome Leading the Pack
Despite the distractions, Froome now leads the pack by 3 minutes and 10 seconds, but perhaps more important in terms of betting is the fact that Tejay van Garderen struggled late and fell out of second place.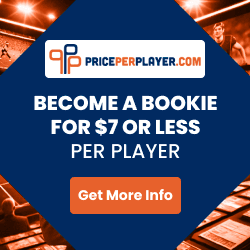 Van Garderen was a 33:1 longshot at prior to Day 1 – the best odds of any American rider. There are two long stages Sunday and Monday before the rest day – covering 183 km and 201 km. Showing signs of fatigue this early is not a good sign for the American.
The new second-place rider is Nairo Quintana – one of the top four favorites. Not sure if he will be able to catch up to Froome, but we'll likely get a good idea of those chances during the mountain stages in the middle of next week.
According to the latest sportsbook pay per head reviews, Quintana is currently listed at a 13:2 payout if he can overtake Froome, but the leader is a comfortable favorite at the online sportsbooks, with a cycling bettor needing to lay $1,000 in order to show a $100 profit.