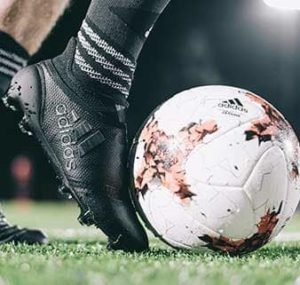 In our Soccer Betting Tutorial, we will go over several aspect of soccer betting from A to Z.While betting on pointspreads and moneylines are common to American sports bettors, betting on soccer is a bit different.
There are three possible outcomes in a soccer match, with a tie (or draw) as one of the possible results. Because of this, it is possible (and frequent) that a favorite will return an underdog payout if they win.
Another big difference between betting on soccer compared to regular online sports betting like American football or basketball is that any goals scored in an overtime period is NOT counted towards the betting result.
In soccer matches where there are overtimes and shootouts, the final result for betting purposes is the score after injury time has run out after the second half.
Let's use a real example to break down the lines. On August 30th, Manchester United takes on Swansea City. Manchester United is the favorite at +125 while Swansea City is the underdog at +220. A draw will yield a +225 payout.
That means that for every $100 wagered on Manchester United, the soccer bettor will receive a $125 profit if they win. If Swansea City wins, then a correct wager will pay out $220. according to Sports Betting Software Providers, in the event of a draw, the soccer bettor will receive a $225 payday.
Betting on the Favorite
Now let's look at a match that has a sizeable favorite. On August 29th, Manchester City is a huge -500 favorite against Watford (+1000) with a +600 payout on the draw. To win $100 on Manchester City, you would need to wager $500. A Watford upset would pay out $1,000 on a $100 wager.

Over/Unders in soccer matches typically have posted totals between 2 and 4 goals, but there are moneylines attached. In that Manchester City match we just mentioned, the over/under is 3.5 goals, but you would need to wager $125 to win $100 on the Under.  On the other hand, while you bet sports online you would only need to lay $105 to win $100 on the Over.
Big underdogs winning outright is not a common occurrence, so don't be suckered into those huge potential paydays. Manchester City is a big favorite for good reason – they have won all three games they have played scoring 9 goals and allowing 0. However, those underdogs will be more than happy to end in a draw, and will play to that result late in the game if they are even on the scoreboard. While rooting for a draw is unusual for American soccer bettors, these results tend to pay out pretty well.
Most of the major soccer leagues are currently underway, and the US National Team resumes play next month with a few friendlies before World Cup Qualifying begins.