When you bet on sports, you will be seeing a lot of ads for Futures bets, especially before a season starts. For instance, the NFL 2023 season will be starting in a week, so there are a lot of betting options for both Week 1 games, and NFL Futures Bets. Today, we will talk about what NFL Futures bets are, and give you a few examples to understand them better.
NFL betting is very popular with sportsbooks in the US, and you are likely to see a lot of betting options in your sports betting software. For futures bets with the league, you are likely to see lines as early as the previous season's Super Bowl. These odds will change as the months go by, and will conclude when the upcoming season ends, or when the wagers come into fruition.
NFL Futures Bets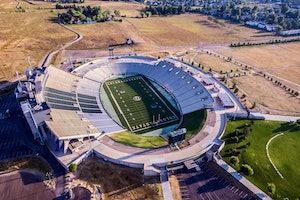 Of course, nothing is more popular than NFL Super Bowl bets. If you look at your pay per head software, you will be seeing numerous wagers on the result of the NFL Finals. Naturally, the most popular wager, is who will win the Super Bowl. You can also place wagers on the MVP, Division Winners, and more.
For this season, for example, Patrick Mahomes is the favorite to win the MVP title at +600. Joe Burrow and Josh Allen are close favorites as well. You can also place Regular Season win totals, where you can bet on the over/under win total for the regular season. For example, the Buffalo Bills are at a totals of 10.5 wins, with -140 for the over, and +115 for the under.
Aside from the regular season results, you can also bet on the Playoffs. There are 14 potential teams to enter the playoffs, so you can wager on any of the teams you think will make it to the postseason. For Division Winners, there are two main divisions: the AFC and the NFC. But within these divisions are 4 potential winners: the East, North, South and West. As you can see, there are a lot of wagers you can place in futures bets alone.
Get the Best NFL Sports Betting Software with Bwager.com Here!