In the latest sports news, we are taking a closer look at the Dallas Cowboys practice yesterday. If you are wondering why we do this, its because practice sessions will show us which players are more likely to play in the next few games. This is especially true for injured players and their substitutes. So if you are making money from football betting, then you should be keeping track of this.
Your sports betting software will be offering a lines on the games of the Cowboys, as well as player props, so we need to see where the roster is at, and who will be filling in for those who will sit out the next few games, particularly that of this coming Sunday.
Right guard Zack Martin is the latest addition to the injury report due to a groin injury, which has him taking a smaller part in practice. He did, however, face the media and talked about his injury, saying he is doing well. There are a few more players that bettors are looking at.
Dallas Cowboys Practice and Potential Roster for Sunday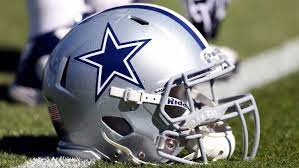 Earlier this week, left guard Tyler Smith, wide receiver Brandin Cooks, and safety Donovan Wilson were all out on various injuries. Wilson was able to join in on position drills, hinting at a return. Meanwhile, Cooks and Smith did not practice, but were seen working out on the side of the field. Cooks has a Grade 1 MCL Sprain, so we still do not know if he will be well enough to play on Sunday.
Smith is suffering from his first career injury in his hamstring, and the team is willing to be cautious in his recovery. Rightfully so, since we are, after all, still in Week 2 of the regular season. When you manage your lines in your sportsbook pay per head software, make sure you take note of various players who are crucial to teams.
Remember that the outcome of the game, and therefore the betting lines, can change even with just one player bowing out of a game. Check the lineup of the NFL games for this weekend and make sure you have all your Week 2 bets in order.
Get the Best NFL Betting Software with SportsBettingSolutionAsia.com Here!