A good bookie software will allow bookies to offer a lot of wagering options to their players. And by many, we mean thousands of possible wagers across the world. It spans different sports, multiple leagues, teams and games. This is why a good pay per head services site will help make a sportsbook run smoothly. Some operators though, will have a more limited selection of wagering options. In the case of Indiana sports betting options, Hoosiers will around 19 professional and collegiate sports to bet on.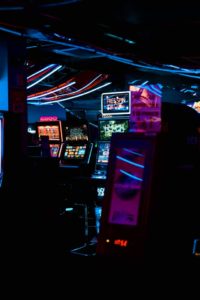 And since you are using a pay per head service, this basically means that your overhead is just the per head fees you will pay for, as well as covering the action you have. But for Indiana, let's take a look at the betting options that local operators can offer.
Indiana Sports Betting Options
After September 1, casinos will now be able to take bets from people. The Indiana Gaming Commission oversees the local gaming industry. They have also set the sports leagues and tournaments that locals can bet on. Of course, this is the maximum limit for each casino. Casinos can choose which sports to offer. So far, we're looking at betting options for NFL football, Division I college football, and more.
As for the types of wagers, single game wagers are allowed, as well as whole season bets (futures). In-game wagers will also be allowed. This means betting on specific quarters, innings, of a game. Draft outcomes can also be bet on for the MLB, NBA, NFL, WNBA, and the NHL. Of course, end-of-season and league awards can also be bet on. A good sportsbook pay per head can cover all these, and more, as they also feature international and niche markets.
Most, if not all, of the sports allowed to be bet on are leagues that have integrity measures in place. Any operator licensed by the IGC can also offer mobile wagering. More details will be released after the commission's next meeting on August 28, where the final regulatory measures will be approved.