In July, the Massachusetts sportsbook market hits milestones in sports betting. The state's total handle for wagers reached $294.9 million. This pushes the Massachusetts betting market well past the $2 billion mark in wagers since the launch of online sports betting in March. Using the best gambling products can definitely boost your income as a bookie, and in the Bay State, having online sports betting seems to be the biggest advantage.
Over the course of these five months, Massachusetts has experienced three separate months of double-digit holds, with July's hold reaching 10.2%. This translates into a gross revenue totaling $30.1 million, contributing $5.6 million in tax revenue to the state. These figures were disclosed by the Massachusetts Gaming Commission. If you want to know more about sports betting in Massachusetts, this betting directory can help you find local sources and information.
Massachusetts Sportsbook Market Five Months In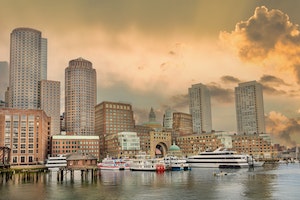 However, the sports betting figures for Massachusetts witnessed a decline in July compared to June. The handle decreased by 11.2%, while revenue saw an 8.7% drop, reflective of the sports calendar in the US. A lot of online bookies get around this with the use of a good gambling software. If you combine a sportsbook with international sports events, plus an online casino and horse racing, your players have more betting options to maintain activity.
Of the $2.25 billion handle registered by the Bay State in 2023, Massachusetts' eight online sports betting platforms have generated a notable $2.15 billion. In the month of July alone, mobile betting accounted for a substantial portion, with $288.1 million wagered. Massachusetts was right in allowing operators to offer online wagering. Not all the states in the US that offer sports betting allow online wagering.
One thing the state can do, is to allow for a wider range of online gambling products. For instance, bettors have access to online sportsbooks, but are not able to play online casinos. If you look at other betting markets, online casino gaming can also inject a lot of handle and revenue, and compliments sports betting quite well.
Get the Best Online Gambling Software with Price Per Player Here!