Spring training for the upcoming MLB season is starting soon, and we'll be welcoming the regular season by March. To help you get started with sports betting, specifically baseball betting, here is our MLB Betting Guide.
Keep in mind that there are many nuances to MLB betting, so for now, we will only be talking about the basics of MLB betting. Later on, we'll go into specifics on more advanced betting tips on the MLB, and other baseball leagues as well. For now, we will cover the wagers that you can make in an MLB game.
MLB betting is popular you can win money from betting as early as spring training up to the World Series. And if you are using a sportsbook pay per head to manage your own sportsbook, you stand to earn even more.
MLB Betting Guide: The Bets You Can Place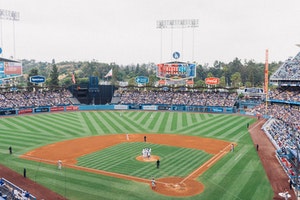 Of course, let's talk about the basic, or the most popular bets you can make on an MLB game. You have the moneyline bet, where you pick who will win the game outright. Then you have the runline, which is basically the point spread in baseball betting. This bet is when one team gets the advantage of 1.5 runs to even out the playing field. The runs scored is always set at 1.5 because scoring in baseball is generally low.
If you take a look at your sports betting software, however, you will see more betting options that are quite unique to baseball. For instance, you can bet on the first five innings, or the top half of the game. These are usually referred to as F5 bets. It's a moneyline bet, but for the first five innings only. This is a great option since you only need to look at the starting pitchers' first 5 innings, instead of the whole pitching staff.
Of course, you have the totals bet, futures bets on who will win the World Series, as well as other major awards. Prop bets are also popular, and parlays are a great option for those who want high-risk, high-profit baseball betting. Live betting is also popular with baseball betting fans, so its always best to check your sportsbook during a game.
Get the Best Sports Betting Software for Bookies Here!