Online sports betting in Louisiana successfully launched this weekend, with its sports betting volume even higher than New York's during its launch. And the action has propelled the state to the top 8 highest handle nationwide. Mobile sports betting in the state opened last Friday, just in time for the NFL playoff games. Its such a crucial weekend for sportsbooks, as those who want to earn money from sports betting stand to earn so much in the NFL postseason.
In fact, earning from sports betting is quite easy, just check out this video on how to be a bookie to see how. Take a look at Louisiana, whose state does not even offer sports betting throughout all of its parishes. Given the geographical limitations of the local betting market, sportsbooks still managed to generate more than 3.4 million transactions.
Online Sports Betting in Louisiana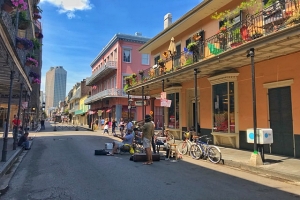 The action in sports betting software propelled Louisiana to hold the Top 8 spot in wagering activity over the weekend, with the volume of wagers higher than that of states like Indiana, Colorado, and Tennessee. And it is not surprising, as Louisiana is the home of the NFL's Saints. And the state has a lot of football fans who are enjoying the betting options now available to them instantly.
And there is room for growth. The total number of players during this weekend represent only around 3.6% of the adult population in Louisiana. While the timing was auspicious, with the NFL Championship weekend opening the sportsbooks in the state, awareness is still not as large. As more and more people discover that online sportsbooks are now easily accessible to them, more bettors will register and start betting. The Super Bowl is expected to generate a lot of action from sports betting fans. So Louisiana's timing to open their online betting market is perfect.
Get the Best Online Sports Betting Software for Bookies Here!