Currently, there are two North Carolina online sports betting bills sitting in the House. North Carolina is featured quite a lot in gambling industry news sites lately because it has a tight deadline to pass bills before the session ends. The House has more than a week before the end of the session for this year, so if they fail to pass the bill, then we will have to wait another year to start the process all over again. Let's take a look at the status of these bills.
The two bills were recently approved in the House Judiciary 1 Committee. Both bills got 6-3 votes, with 1 abstaining. The bills mentioned are Senate Bills, SB 38 and SB 688. These bills aim to allow online sports betting in the state. Given that there are a wide variety of features of a sports betting platform, offering online sports betting will give residents access to betting lines without having to leave their homes.
North Carolina Online Sports Betting Bills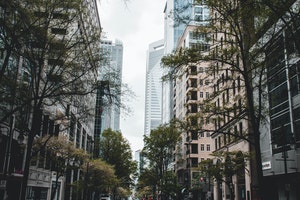 The North Carolina online sports betting bills will now move to the House Finance and House Rules, Calendar and Operations committees. Once they pass these committees, the full House can then vote on the bill. The bills have to gain approval and voted on before June 30, or else we will not see sports betting legalized in the state this year. And if there are to be any amendments to the Sports Betting Bills from the House, it will have to go back to the Senate again. Lastly, it will then go to the desk of Governor Roy Cooper.
The Governor has said that he will support the expansion of sports betting in the state, which will help generate employment to residents. All that is needed is for the House and Senate to sign off on these bills. Once it does, we may see sports betting in North Carolina by January 1, 2023 at the latest. Of course, using a sportsbook pay per head is still the quickest and easiest way for those who want to create their very own online sportsbooks. Given the demand of online sports betting increasing across the country, the earlier you start to offer online sports betting, the higher the chance for you to capture the betting market.
Get the Best Bookie Software with Price Per Player Here!