Orioles named worst team of all sports in 2018 by the FiveThirtyEight. To compare teams, the site used a rating system. Their data showed the Baltimore Orioles was not just the worst in MLB, but in all of sports world.
The Orioles finished the season with a 47-115 record that gave them the top spot in the MLB draft. Aside from the Orioles, three other MLB teams made up bottom four teams of 2018. They were the Detroit Tigers, Miami Marlins, and the Chicago White Sox.
According to pay per head reviews, the Tigers, Marlins, and White Sox were tanking in 2018. However, that was not the case with the Orioles. The team is currently in a rebuilding phase after trading away five all-star players last July. Orioles named worst team of all sports, Elias wants to turn it around.
Orioles Named Worst Team – Rebuilds during the Off-Season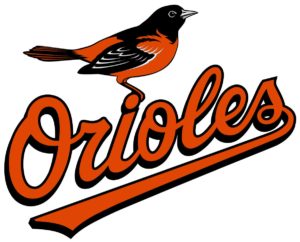 As part of the Orioles' rebuilding process, the team signed up Elias as VP of baseball operations. While in Houston, he helped the Astros win the World Series. Fans hope he can make Orioles the worst team of all sports into one of the best in the world.
Elias knows the process will take a lot of time and effort. In order to get the job done, he knew the team needed the right manager. That's why he hired Brandon Hyde for the position. The two will work together to develop young players into major leaguers.
Hyde used to be the bench coach for the Marlins from 2010 to 2011. In Chicago, he served as the bench coach (2014) and first base coach (2015 to 2017). In 2018, he was the bench coach. His experience will play a crucial part in communicating with the players.
Hyde thinks he can work well with Elias' system, and this is good news for the Orioles organization. Online sportsbooks will surely take a closer look at the team as it tries to rebuild during the off-season.