The Brooklyn Nets are having quite a bad season. We are not just talking about their 2-5 record so far. If you look for betting lines on the NBA in your sports betting platform, the Nets are far from favorites. The lack of confidence in the Nets to win this season is a clear indicator that their ship is sinking. It will be hard to try to pinpoint where the problem lies. Is it with the coaching staff, with management decisions? Is it a problem with player performance?
It could be a little bit of everything, and the Nets are scrambling to get everything under control and see if they can turn everything around and still have a good season. This Tuesday, the Brooklyn Nets parted ways with head coach Steve Nash. It was a mutual decision for both parties to do so, with Nash tweeting his well wishes for the Nets, and that they will continue to root for the team.
The Chaos Within the Brooklyn Nets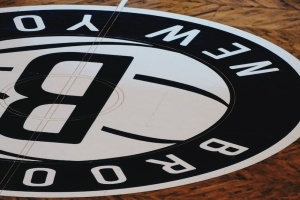 Steve Nash is a Hall of Fame player, winning 2 NBA MVP Awards. He has been the head coach of the Nets since 2020. However, during his stint, he has been unable to lead the Nets to the playoffs. For now, Jacque Vaughn will be taking over as the interim Head Coach. Finding a new coach for the team may be harder than learning how to open a sportsbook, but the Nets will have to finalize plans. There are rumors that the Nets plan to hire Ime Udoka, the suspended Boston Celtics coach to replace Nash.
But will changing the coaching staff be enough to help the Nets do better this season? The Nets are not without a good roster. They have high-profile players like Kevin Durant, Kyrie Irving, and Ben Simmons. Rumors during the offseason talked about how Durant and Irving were not happy with the leadership, and that Durant allegedly wanted Nash to leave. But these players are far from angels, with Irving refusing to get vaccinated, therefore missing out a large number of games last season. If you want to make money on the NBA, you may want to start using a bookie pay per head service and see if the Nets will climb up the rankings for the remainder of the season.
Get the Best Bookie Software with PricePerPlayer.com Here!