The Pennsylvania bookie industry gets the much-awaited boost in sports betting for September. As many of you in the bookie pay per head industry know, the US sports betting market slows down in the summer and transitions to the peak season in fall, all the way into winter. And this September, as the football season starts, we now see a rise in sports betting activity in sportsbooks across the state.
In fact, the report shows a 56% month-on-month increase in betting handle from August, plus a 10.9% year-on-year increase from September 2021. According to the Pennsylvania Gaming Control Board, the state's sportsbooks have a total monthly betting handle of $645.2 million. Again, this is 56$ higher than August's $363 million.
Pennsylvania Bookie Industry Has Betting Handle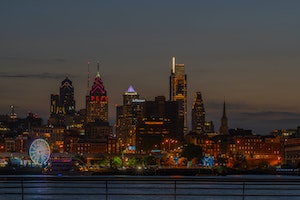 Of course, with both the NFL and college football starting, it is expected that you will start seeing the numbers climb again. There is no better time to be an online bookie than now, as the action is finally picking up. Out of the total handle, taxable revenue is at $50 million, which is what bookies in the state are taking home minus other expenses and taxes. The state also gets a jump in taxes, collecting $17.1 million for September alone.
If you keep track of gambling news, you will see that as the year continues, the handle will continue to increase. Its important to take note of the factors that determine a successful betting market: good year on year increases in both handle and revenue, monthly increases, and consistently positive revenue for online sportsbooks. Pennsylvania is one of the biggest betting markets across the country, and has been offering sports betting since May 2019. Seeing a betting above the half million mark is quite normal for the state's sportsbooks.
Get the Best Sports Betting Software for Bookies with SportsBettingSolutionAsia.com Today!