Some bad news came from China's only gambling hub. Reports showed Macau gambling revenues dropped 5 percent in January. It was the first drop since July of 2016. Industry insiders blamed it on some factors, including the China-US trade war and slow economic growth.
The Macau gambling revenues in January is $3 billion, compared to $3.28 billion the previous year. Some casino operators said the smoking ban that took effect on January 1 also affected their business. In addition, some VIP players didn't gamble that much in January because they are waiting for the Chinese New Year celebrations in February.
Gambling industry news analysts estimated a drop of 12 percent for the month. In addition, Macau gambling revenues dropped month over month from December. However, the number is the same as the revenue from November.
Macau Gambling Revenues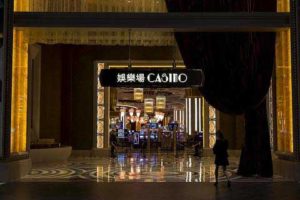 Macau is the only legal casino hub in China. In fact, its main source of income is gambling revenue. 80 percent of the government's revenue comes from casino taxes. Late last year, authorities asked casino operators to diversify their offerings to reduce Macau's dependence on gambling. As a result, casino resorts in the territory started offering non-gaming amenities, including theaters and convention venues.
Casino licenses will expire next year. However, the government hasn't announced anything about the topic. Only time can tell what the government will do with the expiring licenses.
Macau gambling revenues will remain moderate in the remaining months of the year, according to pay per head experts. Despite the bad expectations, casino operators are still optimistic about their revenues. They hope that diversifying their offerings can bring in more visitors to help their bottom line in the long run. Aside from gaming revenues, they are betting on the exhibition and convention industry to help improve their earnings in 2019.
After the release of the report, Macau casino shares had mixed results in the Hong Kong stock market. Galaxy Entertainment increased 0.9 percent, while Sands China dropped 0.9 percent.