RealBookies.com Sportsbook PPH Service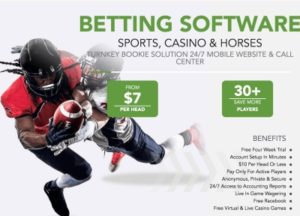 RealBookies.com is part of the RDGCorp group of sites for sportsbooks and pay per head providers. Compared to their sister sites, RealBookies.com has a more modern look and feel to it. They have been in business since 2006, or 2010, depending on the source of our research. Either way, it is backed by the RDG corp group, so reputation-wise, we know your money is safe with them.
But pay per head reviews look beyond who owns the site. We'll share with you our experience using the software, and we'll look at their features if they are just as good as the top pph providers around.
RealBookies.com General Information
Inception: 2006
Software: DGS
Email: info@realbookie.com
Telephone: 1-800-949-6285
Website: realbookies.com
Price Per Player: $10 and up
Location: Costa Rica
Available Products and Services
Telephone Wagering: Yes
Racebook: Yes
Online Casino: Yes
Live Betting: Yes
Sports Betting: Yes
Live Casino: Yes
Private Website: yes
Honest and Accurate Realbookies.com Bookie Pay Per Head Reviews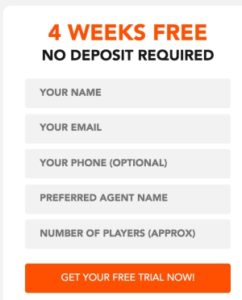 The whole signup process was easy and quick for us. We also appreciate the 4 week free trial that did not ask for a deposit beforehand. Going in to set up our sportsbook, however, is a totally different experience for us. The thing about sites with levels on pricing, is that you never get to see the full potential unless you are paying for all, which can get pretty expensive. So putting everything together was harder, plus the layout of the site was not helping, either.
 The RealBookies.com Bookie PPH Dashboard Review

As mentioned above, the layout of the site leaves much to be desired. When you compare it to other sites (which you can do with a good bookie pay per head demo here), you'll see what we mean. It takes a lot more clicks and minutes getting everything running before we could invite or test our players using it.
The Player Website Interface Review
The look and feel of the sites gives off a professional and modern look and we like it. They do have a clean layout that is easy to use for the players. Keep in mind, though, that not all sportsbook pay per heads are created equal. So if you look at our betting directory, you can compare all the other sites. For Realbookies.com, their player interface is common and average.
Our Recommendation about RealBookies.com
While the site is decent and is part of an established pay per head provider, we still think that there are better options. First off, the features you'll get will depend on what you will pay for. So $10 per head can actually end up being more than just that amount, especially if you want to offer your players the whole shebang. Sites with tiers and packages tend to be disappointing since the prices advertised can be misleading. There are other sites that offer much more, and they have a regular rate. Realbookies.com does not really have anything new to offer, and it can get pricey. If we were you, we'd skip this and go elsewhere, despite the 4-week trial.