If you look through a good betting directory, you will not find Minnesota sportsbooks, and you won't see any new ones open in the near future. The Minnesota sports betting bill will not be passing this year, and any efforts to do so will have to wait for 2023. Ironically, both the House and the Senate had their own versions of sports betting bills that gained bipartisan support from many in their respective chambers. So, what went wrong?
The House has HF 778 and went to the Senate for consideration. The Senate also has a bill that is very, very much similar to that of the House. For instance, both bills will give gaming tribes the opportunity to offer sports betting in their casinos. They can also form partnerships with third-party sports betting operators to offer online sports betting to their customers. Of course, the sportsbook pay per head industry has been earning well consistently, so offering online sports betting in Minnesota will definitely be profitable for local sportsbook and the state.
Minnesota Sports Betting Bill: What Went Wrong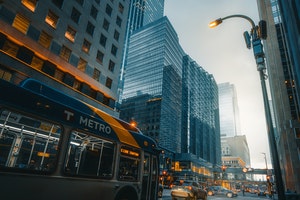 Apparently, the main reason why the Minnesota sports betting bill did not pass is because the House is against one key detail in the Senate's version of the bill. This would be to allow the state's racetracks to offer on-site sports betting as well as have an online skin. According to those in the industry, the House faces much pressure from the Minnesota Indian Gaming Association (MIGA). After all, the House bill will give the tribes exclusive rights to offer online sports betting in the state.
And given the wide reach that software for bookies has in terms of gaining more customers easily, we do understand why. However, this preference for exclusivity has cost the state another year of no sports betting whatsoever. Now, Minnesotans will have to place bets in sportsbooks outside of the state. The state's neighbors, North and South Dakota, Iowa, Wisconsin, and Canadian neighbor to the North Ontario all offer sports betting. Not only will bettors drive to these places, but they will also bring with them money that the state could have benefitted from.
Get the Best Sportsbook Software for Bookies Here!