Thursday night football with the NFL is very exciting, not just for Bengals and Dolphins fans, bit those who are into football betting as well. This is one of the most awaited games this week in the league, as AFC teams Miami Dolphins visit the Cincinnati Bengals. Both teams are warming up early this season, so it will be fun to watch the game unfold, regardless of which team you are wagering on.
If you look at your pph sportsbook, most of the odds show the Bengals as the favorite, at -4. The over/under for the game is at 47 points. The moneyline shows us the Bengals -205 and the Dolphins at +170. The Bengals are playing at home, so even if they only have 1-2 overall, they could possibly duplicate their win over the New York Jets last week.
Thursday Night Football: Dolphins at the Bengals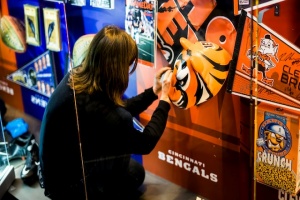 Meanwhile, you have the Dolphins who are 3-0 this season. The Dolphins are 12-7-1 ATS in their last 20 games, while the Bengals are 15-9 ATS in their last 24 games. The Dolphins are also scoring 2.81 points per drive, and scoring 44.4% on their possessions. Both numbers are at the top 5 in the league so far. They also average around 27.7 points per game, numbers that you should check before betting on the game. If you want to earn more from just wagering on the NFL, you can also become a football bookie easily.
Now the Bengals do not just have the home advantage as the sole reason why they are favorites in the game. They do have an amazing offense with the likes of Tee Higgins, Joe Mixon, and Ja'Marr Chase. Their defense is also pretty good, only allowing 55 points in three games. Who do you think will win in the Bengals and Dolphins game?
Get the Best NFL Betting Software with PricePerPlayer.com Here!