In the latest gambling industry news, we are taking a look at the US sports betting market. The task of legalizing sports betting in the US is given to each state's legislature. Each state will have their own procedure, policy, and requirements. Some states will need to amend their constitutions, some will require the voters to decide, while the rest simply would pass a law. Let's take a look at which states are likely to legalize sports betting in 2023.
Currently, there are 35 states where anyone of legal age can place an NBA wager- which gives us 15 states who have yet to legalize sports betting. Some states are known to have a staunch reputation for being against gambling, while some are more open, but would like to study the market more.
Legalize Sports Betting in 2023: Top Contenders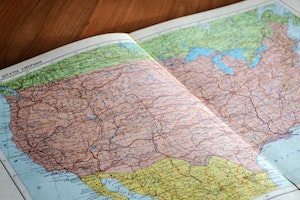 North Carolina is one state that comes to mind. Technically, sports betting is already legal in the state, but only for retail sports betting. And given how much action online bookies who use a sportsbook pay per head software see, legalizing online sports betting will be a logical next step for state legislators. Last session's vote to do so was short of 2 votes, so maybe it will be different this year.
Missouri has three pre-filed sports betting bills for the 2023 legislative session. If they can resolve or skirt the issue on Video Lottery Terminals (VLTs), then its quite possible that we will see the state send a sports betting bill to the Governor this year. Another contender is Minnesota, if the state legislature can manage to agree on locations and expansions. It has become a tribes-only versus tribes-and-commercial-parties debate, and if they can iron this issue out, then we may see a bill be passed into law as well.
Get the Best Sports Betting Software with PricePerPlayer.com Here!