The Arizona sportsbook market is doing very well, collecting $512.9 million in wagers in April. This is the second-highest total monthly sports betting market that the state has reported since its launch. The highest recorded monthly handle of Arizona is $691 million back in March of this year. Learning how to be a bookie is surely lucrative, as seen in this sports betting report.
Like most states across the country that offer both retail and online wagering, online sportsbooks in Arizona collect the majority of bets made. $509.5 million bets came in from online operators, while retail sportsbooks saw $3.3 million in wagers.
Arizona Sportsbook Report for April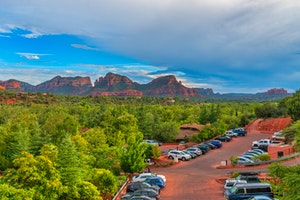 The best sportsbook pay per head provider can give you the best tools to compete in the online sports betting market. Considering that in Arizona alone, half a billion dollars were spent in sports betting, the market is large enough for bookies everywhere to turn in a profit. Even the state is a winner this month, collecting $1.6 million in tax from sports betting for the month.
Of course, as we want to share how profitable the industry is, we'll take a look at the revenue of the Arizona sportsbook industry in April. We have $29,2 million in gross revenue, 21.5% lower than March's $37.2 million. And if we take out $12.7 million worth of free bets as well as promotional credits for players, the taxable income for the month is at $16.5 million. You can check out this bookie pay per head review to find a great sportsbook software to help you get into the sports betting industry.
April is generally a slower month in sports betting in the US, since there are fewer high-profile sports events from major sports leagues. College sports is also on a break, so expect even higher numbers as we move closer towards the latter part of the year.
Get a Free Trial of the Best Bookie Software with Price Per Player Here!