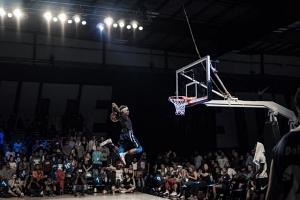 Many will be asking St. Patrick for luck as they place their bets for March Madness going full swing this Thursday. There are 16 games scheduled for today, and with so many games happening in the same time, it can be tricky to keep track of everything. Of course, your sports betting software will be a big help in terms of monitoring all the betting lines available for the day.
Aside from looking at the odds in your betting software, it will help to look at injury reports, game histories, stats, and any relevant news. While all of these games, in theory, can earn you a lot of money, and will be exciting to watch, some will stand out. For instance, favorite Gonzaga will be playing against Georgia State. Georgia State has been a bit erratic this season, so it is a bit risky to go for them. But when Georgia State does well, they do really well, so Gonzaga should not look at this game as a sure win.
March Madness Betting
Another popular game in sportsbooks will be Memphis against Boise State. Both teams have widely different playing styles, so it will be very interesting to see them clash in the court. Conversely, you have Tennessee versus Longwood, a game that many consider to be mismatched. It will be risky to bet on the totals here, but we expect the winner to hold the game by a large margin.
We also have UCLA, who can probably make it to Elite Eight if they beat Akron. San Diego can probably coast through as well, but their inability to score well could just give Creighton the chance to shine. Iowa versus Richmond will also be a very hot game to watch, as both teams are playing well recently. If you need some last minute basketball resources to help you with your betting, this betting directory can help you quickly find some basketball betting tutorials, news, and any other information you may need for March Madness betting.
Get the Best Sports Betting Software for Bookies Here!