Hold your horses, because sports betting in Texas is still not legal. However, it is historic news as the state's House passes a Texas online sports betting bill. The bill will make its way to the Senate for deliberation. If it passes, then it will go to the Governor. If any amendments will be made, it will go back to the House, then the Governor. Given the history of sports betting in Texas, many are hesitant to believe that we may actually see a sports betting bill pass into law.
And those who are studying how to open a sportsbook know that betting markets are important. And Texas is known as a state with many passionate sports fans, from college sports to pro basketball and football, and more. Given the population of the state as well, then you have a potentially profitable betting market in Texas.
Texas Online Sports Betting Bill Details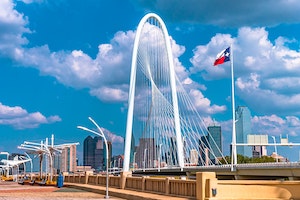 HJR 102 is the first gambling bill to pass the Texas House. This is an ambitious effort, because changing the gambling laws in the state requires a constitutional amendment. Basically, you need two-thirds majority votes for both chambers for the bill to pass. And if you look at this Bookie PPH directory, you will see a lot of resources on betting markets in the US. If Texas will join other states, then the state can also stand to generate revenue from taxes and licensing.
HJR 102 has the support of every major sports league team in the state, as well as businesses. If the bill passes, Texas voters will either approve or deny the bill through the statewide ballot in November. Texans are eager to finally see online sports betting in the state, as seen in many a pay per head sportsbook. The challenge lies in convincing the Senate that online wagering should finally be legalized in the state.
Get the Best Sports Betting Software with SportsBettingSolutionAsia.com Here!