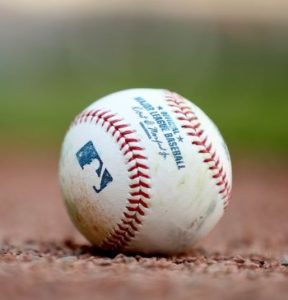 The three big deals made prior to the MLB Trade deadline saw Toronto, Houston, and Kansas City make big upgrades to their starting rotations. Toronto added David Price, Kansas City acquired Johnny Cueto, and Houston got Scott Kazmir.
Going into Tuesday night's action, those three trades have worked out pretty well for those clubs. The Blue Jays won both of Price's starts and Houston is 2-1 with Kazmir on the mound. Kansas City lost the first two times Cueto got the call, but he pitched a complete game shutout last night in his home debut.
If we backed all three pitchers in each start they made, we would have made a decent profit. Going by the normal betting strategy of betting $100 every time they were listed as an underdog, and laying the juice to win $100 each time they were listed as a favorite (for example, if David Price is a -150 favorite, we would bet $150 to win $100) we would have a 5-3 record making $55 of profit.
Maximizing Baseball Betting Profits
That's better than a losing, but still not great. In order to make that $55 of profit, we would have needed to risk a total of $1,270, meaning we earned a small 4.3% return on our investment.
However, we could have really put a dent into the online sportsbooks if we had backed all of those pitchers on the runline. In four of those five combined wins, our team has won via a shutout, and the fifth victory saw David Price allow just one run.
Having an identical 5-3 record with MLB runline bets has us making a $330 profit, and with a much lower total risk of $820. That equates to a 40.2% return on investment which is fantastic.


We can take it one step further, which is to only back these pitchers on their home field. That would result in a perfect 3-0 record making $300 on the moneyline with a $565 investment (53.1% ROI) and a whopping $390 profit on a $315 investment for a phenomenal 123.8% ROI!
Obviously these numbers come from a small sample, but it is definitely something for MLB bettors to keep an eye on as we near the end of the MLB regular season. In addition, most sportsbook pay per head review websites are also keeping an eye on them.