Most gambling venues in Australia were closed to avoid spreading the coronavirus. Thus, problem gamblers went online during the lockdown. According to a study of Australian banking transaction data, there was a 114 percent increase in online gambling spending in May. They compared the spending to the usual weeks before the lockdown.
Also, the Australian Institute of Criminology surveyed 1,000 people. Forty-five percent of the respondents said they spent more on online gambling in March than in the first two months of the year.
Online casinos and card betting are among the trending activities during the pandemic. The study showed employed and unmarried men under 30 years old were gambling online more than the other demographics. However, there was an increase in usage in different demographics after the temporary closure of casinos and other betting venues.
Problem Gamblers Went Online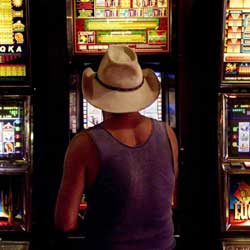 There are two major effects coming from the gambling venue shut down. Some players became more aware of their problematic behaviors since they can't use poker machines, according to a pay per head report.
However, other problem gamblers spent more money online. Most of them spent it on online casino games. There was no significant increase in sports betting, mainly because there were only a few sports events that took place during the pandemic.
The move towards online gambling proved to be a problem for regulators. It was harder to determine the scale of gambling addiction in the country. Also, most Australians use offshore sites that are unregulated across the territories, according to sportsbook pay per head reviews and news sites.
Also, gambling becomes more private and personal when accessed through smartphones. As a result, it becomes more difficult for family members to notice one's gambling activities. People who don't ask for help early would suffer from long-term mental health issues due to problem gambling. Also, it will affect relationships.