There are many states in the US that have pending bills on legalizing sports betting. But not all of them have promise. Many Bookie PPH operators are getting a lot of action from American sports betting, which increases the relevance of having a sports betting market in the country. South Dakota is one state that has pending legislation on sports betting. Will we see sports betting in South Dakota this 2021? Maybe.
In the election last November, residents of South Dakota were asked to vote if they are in favor of legalizing sports betting. They voted yes, however this vote only limits sports betting to the town of deadwood. Meanwhile, offering online sports betting in the state, much like a pay per head sportsbook, is a no for legislators.
Sports Betting in South Dakota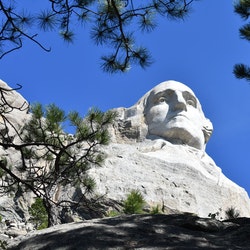 SB 44 now has approval from the House and will now go to the office of Governor Kristi Noem to be signed into law. If it passes, then this will be the first legislation on sports betting that passes in 2021. The bill will allow residents to place in-person wagers in casinos in Deadwood. And while it is good that sports betting will exist in the state, its regulations are somewhat limited. Especially if you compare them to the products available from the best pay per head bookie.
First, online betting is not allowed. Next, college teams from South Dakota cannot be bet on. Third, there are certain college prop bets that will not be permissible. Given how betting is limited to just one town, and no mobile sports betting options are available, residents may still opt to visit neighboring states such as Iowa, to place their bets. Iowa, after all, has less regulations on betting, and also allows for mobile wagering. Until the state considers online betting, sports betting in South Dakota will be anything but a fraction of what its potential betting market could be in the future.