Many sports bettors in Alabama were looking forward to seeing a legalized sports betting market. If many other states are able to pass a bill and operate a betting market, then Alabama should have no problems doing so. Not only that, but it is now so easy to open an online sportsbook, so many expect few challenges in getting started. But it may not be the case here, and we may not see Alabama sportsbooks any time soon.
The House of Representatives has a bill on gaming that covers casino gambling, sports betting, and a state lottery on the floor. However, legislators never got to vote on the bill. Negotiations deteriorated enough that many in the sportsbook pay per head industry do not think that the House can pass a bill before the session ends on May 17.
Alabama Sportsbooks Future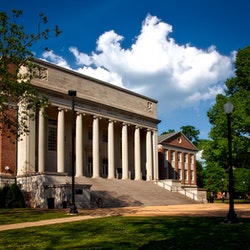 Eventually, Reppublicans managed to pass a lottery only bill just to get gaming to the state. But Democrats did not support this, and did not get enough votes to pass. A lot of the debate centers on where money from tax revenues will go to. Given that Medicaid was where the money will go to, it became a contentious subject for both parties. Some legislators would still like to talk about this and not totally give up on the bill.
However, with the end of session so close, it will be hard to see a bill pass. Even Governor Kay Ivey has given her support to the bill. The state could stand to earn millions in tax revenue and licensing fees from sports betting. In fact, many people are starting to take bookie tutorials in the hopes of starting their own sportsbooks. Online sports betting has been profitable even during a pandemic, becoming a new great source of income. Something Alabama legislators seem to ignore.