The Connecticut sports betting industry has only been up and running for a month, and we are seeing a good response to sports betting in the state. The first monthly total sports betting handle for the state this October is at $54.6 million. This covers the soft launch starting October 12, up to the end of the month. The state fully launched in November, so the first report that we are seeing is actually a smaller amount than what we will most likely be seeing in the November report.
The first month of sports betting in the state was a soft launch where state regulators wanted to ensure that the public's data safety is protected, and that the online sports betting platforms were working seamlessly. The state is happy with the numbers on the first month, and are optimistic of better months ahead. For October, the state was able to collect $513,000 in sports betting revenue.
Connecticut Sports Betting Industry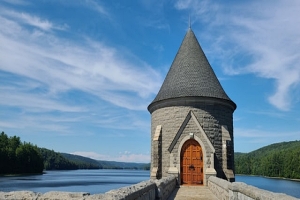 But it was not just sports betting software getting the attention of residents. Online casino gaming is also legal in the state, starting October. The revenue that online casinos generated for the month is at $1.7 million, higher than what the state collected from sportsbooks.
Currently, the state collects 13.75% of gross gaming revenue from sports betting, and 17% from online casino gaming. These rates will be applicable until 2026, when the percentage will jump to 20%. Given how the first true full-time operations of sports betting in the state is in November, many in the industry are looking forward to seeing the November report. Here, we can get a better glance at the burgeoning sports betting industry in Connecticut.
Get the Best Sports Betting Software For Bookies Here!