In the latest gambling industry news, the sports betting bill in Vermont is under scrutiny by the Senate. But that is a good thing, because it means that legislators are serious about passing a law that will legalize wagering in the state. Currently, the bill is in the Vermont Senate's economic development, housing, and general affairs committee. They are working on House Bill 127, which aims to legalize online sports betting in the state. The amendments involved tackle advertising, operators' fees, and the like.
The amendments passed the committee vote, and will be further discussed by the Senate. The efforts to legalize sports betting in the state is quite overdue, considering that Vermont is the only state in New England that does not offer wagering. Instead of collecting tax revenue from betting, other state benefit from Vermont residents traveling out of state to bet on sports. And if you look at the local sports news, Vermont has a large fan base for its population, therefore a good potential market for sportsbooks.
Sports Betting Bill in Vermont: The Details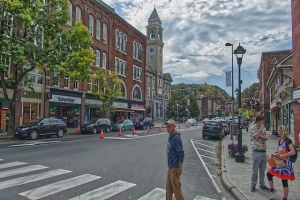 H127 was passed by the House just this March 24. On March 29, the Senate held the first reading was forwarded to the economic development committee. The bill aims to put wagering under the purview of the state Department of Liquor and Lottery. They will then choose between 2-6 operators of online sportsbooks to operate in the state. Given the popularity of betting as seen in many pay per head bookie sportsbooks, online wagering is the method for betting.
As for restrictions, there is a prohibition on betting on Vermont colleges unless they are playing in a tournament- like March Madness. Also, bettors will not be allowed to use credit cards to pay for deposits or wagers. The other amendments made were mostly in regulatory aspects of the bill, such as changes in licensing fees, and funding of the tax revenue the state will collect. When this bill gains approval from the Senate, the House will have to sign off on these amendments. If it passes, it will then go to the Governor's office for consideration.
Get a Free Trial of the Best Bookie Software at SportsBettingSolutionAsia.com Today!