By now, everyone in the sports betting industry is aware of the struggles of legislators to legalize mobile sports betting in New York. The debate of whether the state needs to amend its constitution is still ongoing. Plus, the issue of the availability of sports betting facilities is still a problem, it seems that it will take a while before New York can take in sports wagers. But now, states are struggling to find sources of revenue to help address their financial problems. And given that sports betting is a good source of revenue, will the deficit allow mobile sports betting to finally become legal in NY?
Mobile Sports Betting in New York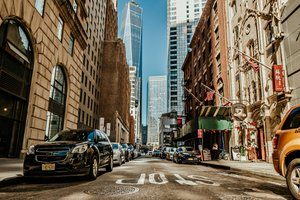 Senator Joseph Addabbo has been working on legalizing sports betting in NY for a couple of years already. He believes that this year's circumstances may allow for sports betting software to be legal and available in New York. Currently, people  travel upstate to casinos, or even go as far as New Jersey. The Senator simple wants the people to be able to place wagers in the safety of their homes.
And since New York will be facing a huge deficit, the state needs additional revenue. This can be used to be able to address their fiscal issues. And just like anyone who wants to open a bookie website, analysts believe that allowing sports betting will be a huge help to the local economy. Especially if they can manage to do this in time for Super Bowl, or March Madness.
Will NY See Mobile Gambling Soon?
The biggest hurdle that the movement will face is Governor Andrew Cuom. The governor opposes any form of online sports betting as he believes that a constitutional amendment is required. However, New York legislators and officials may want to reconsider, as legalizing mobile betting can be truly profitable. In early 2020, a study showed that New York residents gave $837 million in sports bets to New Jersey sportsbook. This is a quarter of the numbers in New Jersey. This does not include money that goes to offshore and international sportsbooks.