In the latest gambling industry news, after quite a long road, and a short deadline as well, Kansas sports betting is finally legal. Kansas is now the 35th state to legalize sports betting across the country. Under the new law, bettors can now bet on either online sportsbooks, or visit retail sportsbooks and bet in person.
The bill to legalize sports betting actually was passed two weeks ago. It was then forwarded to the office of Governor Laura Kelly, who eventually signed the bill. The next step is for the Kansas Racing and Gaming Commission to draft the rules for gambling operators. Those who are in the pay per head bookie industry agree that the timing is quite good, as there is ample time to prepare for the NFL, one of the most profitable sports leagues in the country.
Kansas Sports Betting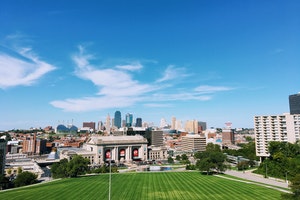 Much like the best sportsbook pay per head software users believe, starting a sportsbook well before the NFL season can be very profitable. This is especially true for online sportsbooks, who rake in millions in NFL betting. In Kansas, operators can offer online sports betting if they partner with the state's casinos and tribes. Each of the state's four casinos can build partnerships of up to three sports betting operators each. Meanwhile, the tribes can amend their respective gaming compacts to be able to offer both retail and online sports betting in their casinos.
In addition, the casinos can also partner with up to 50 additional venues. This includes professional sports teams and venues to install kiosks. In a roundabout way, this is also a way for Kansas to encourage teams to relocate their operations to Kansas, such as the MLS' Sporting Kansas City. In fact, there will be a 10% tax on gaming revenue, and 80% of this will go to a fund that aims to bring sports teams to the state.
Get the Best Sportsbook Software with Price Per Player Here!