If you will go through a betting directory to look for an online sportsbook that caters to Maryland residents, we very much doubt that you will find one. Even though technically, online sports betting in Maryland is legal, it will not be available for at least another year. This is according to the state's Gaming Control Board.
While it may be easy for anyone to create an online sportsbook through betting bookie software, it will take operators a bit longer to wait for regulations from the state. This is the current hurdle that online sports betting is facing in Maryland. The Gaming Control Board as well as the Sports Wagering Application Review Commission (SWARC), are still working towards finalizing regulatory and licensing policies and requirements.
Online Sports Betting in Maryland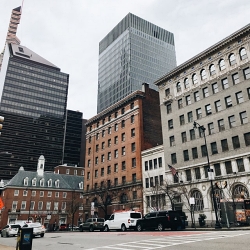 Both panels who are in charge of regulating the market will need to finalize their licensing process based on the policy set forth by the legislature earlier this year. Even the Governor, Larry Hogan, is getting a little bit excited to have mobile sports betting in the state. Last month, the Governor tweeted, asking residents to follow up with SWARC to get mobile sports betting up to allow for football betting this season. In fact, the local government is very supportive in getting sports betting onboard both retail and online.
There are, however, those who are into sports betting, but would like to do more than bet on football and settle with their winnings. After all, the bookie pay per head benefits that you can get from a PPH service will help you own a sportsbook easily. With turnkey solutions that allow you to operate an online sportsbook almost instantly, you can start your very own bookie operation in less than a day.
Get the Best Bookie Software with Price Per Player- Try It For Two Weeks FREE!